Arizona Golf Insider
Check out digital versions of the AGA's Print Magazine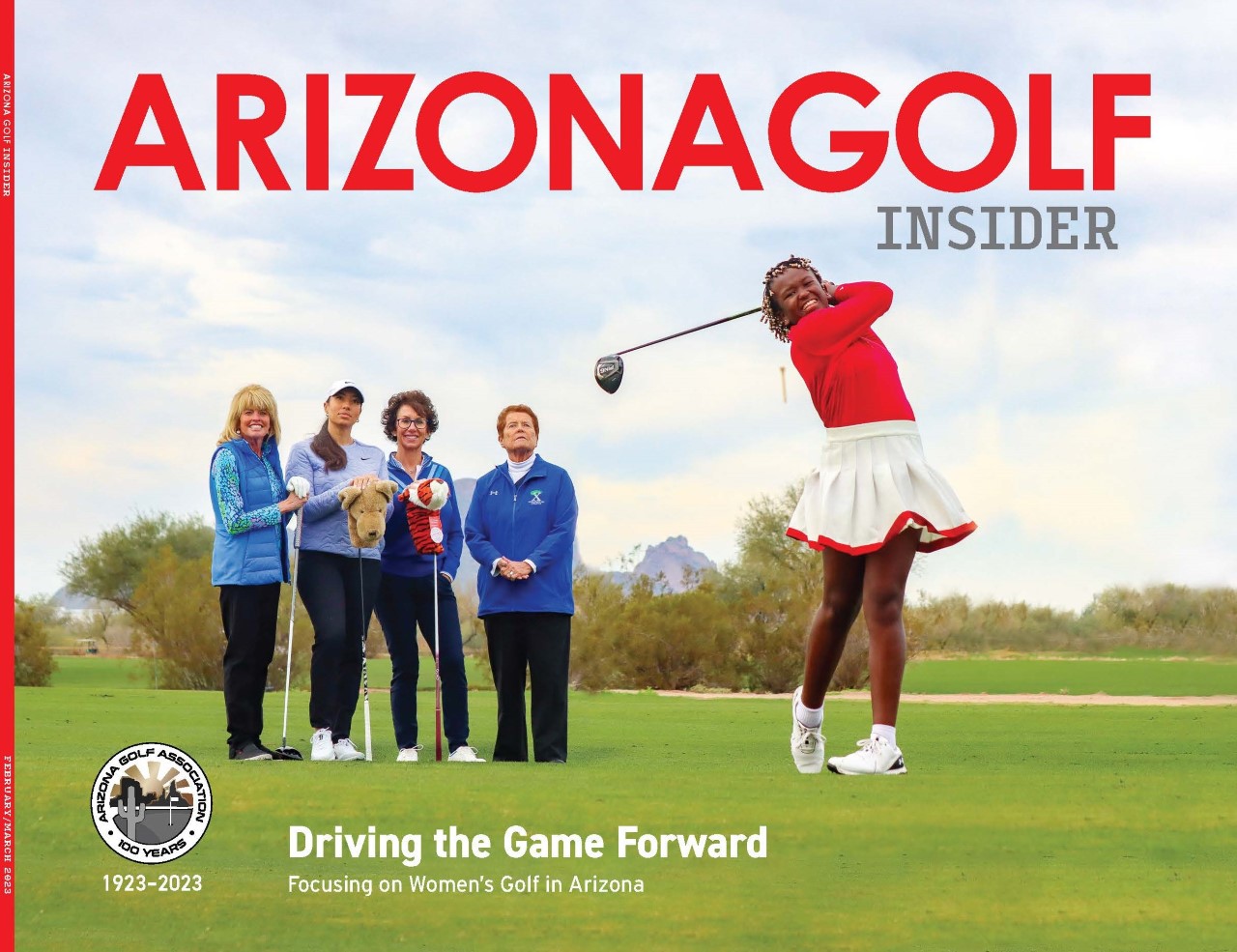 Welcome to the Arizona Golf Insider, the official magazine of the Arizona Golf Association distributed quarterly to about 55,000 active AGA members.
Check out our digital version, which showcases our fresh landscape orientation in the AGA's Sustainability in Arizona Golf April/May 2023 edition. You can read it anywhere, download pages that interest you, share articles with your friends and take advantage of offers from our advertisers and sponsors.
In our fresh landscape layout, this issue takes a closer look at:
Sustainability in Arizona Golf. The Arizona Alliance for Golf was formed to reinforce and communicate golf's commitment to sustainable environmental practices, ensuring the future health of the game in our state. Remember: Golf is good for everyone!

USGA West Region Agronomist Brian Whitlark offers thoughts on the water challenges the golf industry in the southwestern United States is set to face in the coming years.

In our latest installment taking a look at 100 years of the AGA, 1985-1999 is singled out for one of the most epic flurries of game-changing, dramatic developments

And the 2022 AGA Player and Service Award winners are profiled.
Not receiving your copy in the mail? We apologize but we must not have your correct address information on file. Please call us at (602) 944-3035 to update your address!
Enjoy our current issue – we welcome your feedback! Email us at azgolfinsider@azgolf.org.