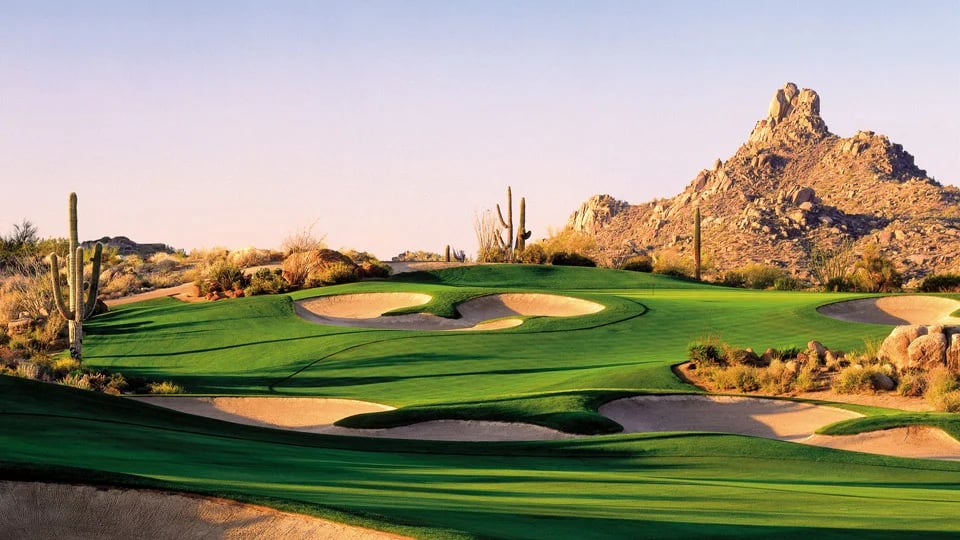 WEBSITE DISCLAIMER
The information provided by the Arizona Golf Association ("AGA", "we," "us", or "our") on our Website www.azgolf.org (the "Website") is for general information purposes only. While the AGA strives to ensure the quality of the information available and all information on the Website is provided in good faith, it is provided "as is" and "as available". The AGA provides no warranty, express or implied, as to the topicality, correctness, completeness, quality, accuracy, reliability, timeliness, or fitness for any purpose of any information contained in documents produced or provided by the AGA or external sources in, on or through the AGA Website. The information is also subject to change without notice.
Under no circumstance shall we have any liability to you for any loss or damage of any kind incurred as a result of the use of our Website. Your use of our Website and your reliance on any information contained therein is solely at your own risk.


USER PROFILES
Selected parts of our Website are restricted to individuals who, by providing a unique username and password, have created a User Profile. User Profiles are used to access a user's personal account, or by a user who has authorized access to an AGA club account.
Users are wholly responsible for maintaining the confidentiality of their password and to protect unauthorized access to their account information. If a user believes that the security of their username or password has been compromised, they are urged to change/reset their password either in their personal account or club profile.
Users needing help changing their username or password can also contact the AGA for help at info@azgolf.org.
EXTERNAL LINKS DISCLAIMER
In addition to the material or information contained on the AGA Website, links may be provided to external websites of third parties. While we strive to provide only quality links to useful websites, we do not vouch for or assume any responsibility for the content, accuracy or completeness of material presented directly or indirectly in linked sites. Such external links are provided for your information and convenience only and are not investigated, monitored, or checked for accuracy, adequacy, validity, reliability, availability or completeness by us. Site owners and content may change without notice and may occur before we have the opportunity to remove a link.
We do not warrant, endorse, guarantee, or assume responsibility for the accuracy or reliability of any information offered by third-party websites linked through the AGA Website, or any website or feature linked in any banner or other advertising. We will not be a party to or in any way be responsible for monitoring any transaction between you and third-party providers of products or services. Be sure to check the privacy policies of these sites as well as their "terms of service" before engaging in any business or uploading any information with these third-party sites.
PROFESSIONAL DISCLAIMER
The AGA Website cannot and do not contain fitness advice. The fitness information is provided for general informational and educational purposes only and is not a substitute for professional advice. Accordingly, before taking any actions based upon such information, we encourage you to consult with the appropriate professionals. The use or reliance on any information contained in the AGA Website is solely at your own risk.
ADVERTISING DISCLAIMER
Our Website may contain third-party advertisements. The appearance of advertisements and product or service information does not constitute an endorsement by the AGA, and the AGA has not investigated the claims made by any advertiser. Product information is based solely on material received from suppliers.
The AGA takes no responsibility for the content of the ads, promises made, or the quality/reliability of the products or services offered in all advertisements.
AFFILIATES DISCLAIMER
Our Website may contain links to affiliate websites, and we receive an affiliate commission for any purchases made by you on the affiliate website using such links. Our affiliates include StrackaLine, Affinity Travel and Imperial.
COPYRIGHT AND INTELLECTUAL PROPERTY RIGHTS
Unless otherwise noted, all materials, including but not limited to images, illustrations, designs, icons, photographs, video clips, software, and written and other materials that are part of the AGA Website are protected under copyright laws and are the trademarks, trade dress and/or other intellectual properties owned, controlled or licensed by the AGA. You may download and view material on the Website for your personal, temporary, non-commercial viewing, and may share across social media channels with proper attribution to the AGA.
Except for the specified uses outlined above, no part of the AGA Website, or the materials therein, may be used in any form or by any means without prior written permission. Requests should be directed to info@azgolf.org.
CONSENT
By using the AGA Website, you hereby consent to this disclaimer, agree to its terms and conditions and acknowledge reading them. You agree that we are not liable to you or others, in any way or for any damages of any kind or under any theory, arising from the AGA Website, or your access to or use of or reliance on the information in or through the Website, including but not limited to liability or damages caused by viruses contained within electronic files of this site or any linked site, regardless of prior notice to us.
UPDATES
Should we make any changes to this document, those changes will be posted on the AGA Website and the date of the document will be amended.

If you require any more information or have any questions about our site's disclaimer, please feel free to contact us at info@azgolf.org.

Our Privacy Policy can be found here.