AZ Golf Insider Digital Edition
Check out recent editions of the AGA's
Digital Magazine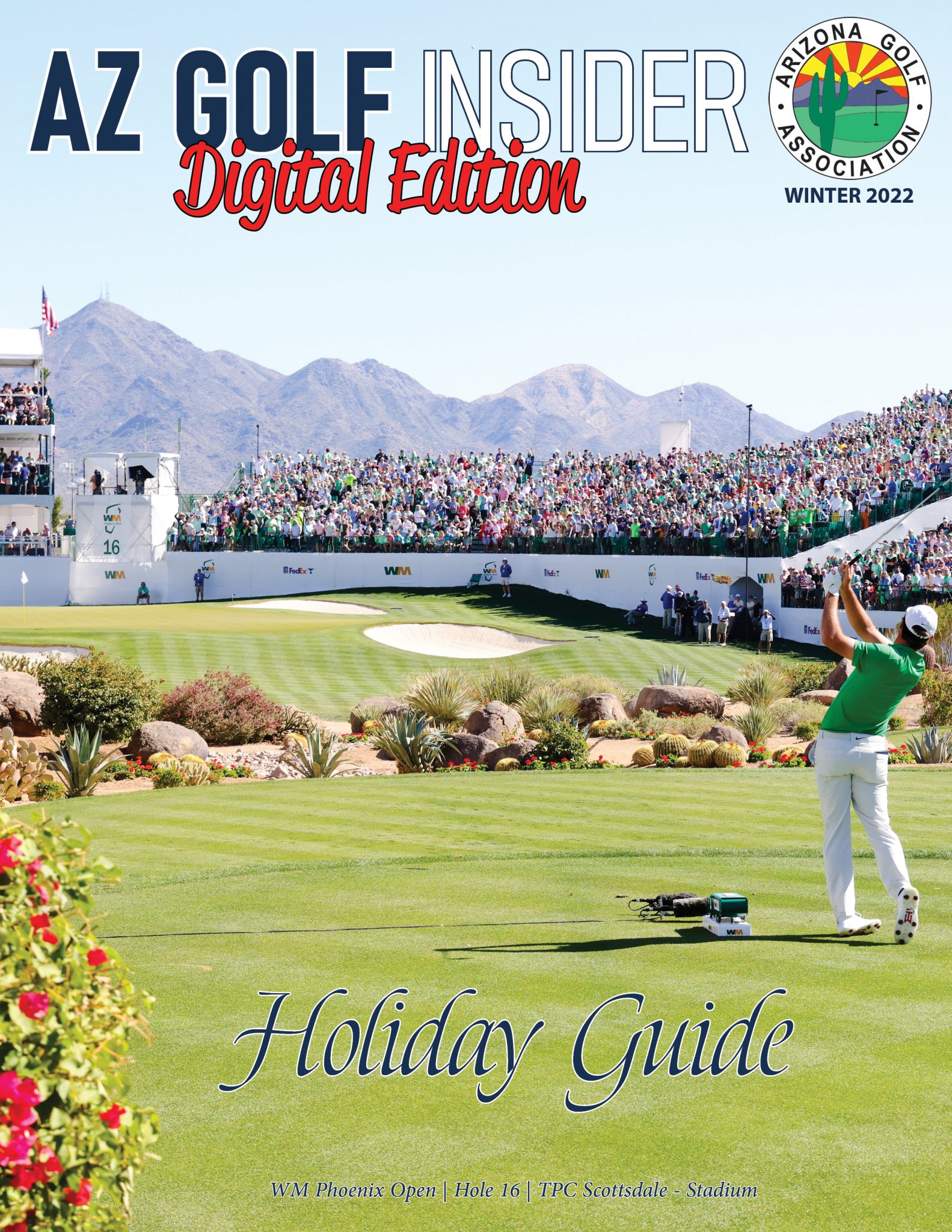 The September 2023 edition of the Arizona Golf Association AZ Golf Insider Digital Magazine features the widely-anticipated 2023 Overseed Schedule!
• Make sure to plan your perfect fall and winter Arizona golf season at your favorite golf courses, and venture out to a few new tracks. Don't forget to download your personal copy as well!
• Jane Spicer is profiled by our friends at GGPWomen - her story of creating Daphne's Headcovers is inspiring.
• We look back on the life of 2019 Arizona Golf Hall of Famer John Davis, one of the best golf writers the industry has ever seen.
• And we publish final leaderboards of our Summer AGA Major Championships, featuring Ashley Menne winning the 2023 Arizona Women's Amateur Championship and Mahanth Chirravuri capturing the 99th Arizona Amateur Championship - both hosted by Desert Highlands Golf Club in Scottsdale.
We would love to know your thoughts! Please let us know of any feedback you may have by emailing azgolfinsider@azgolf.org.